Summer is the perfect time to gather friends and family for a delightful BBQ or potluck party. We've put together a collection of recipes, ranging from succulent seafood to savory meat dishes and enticing vegetables.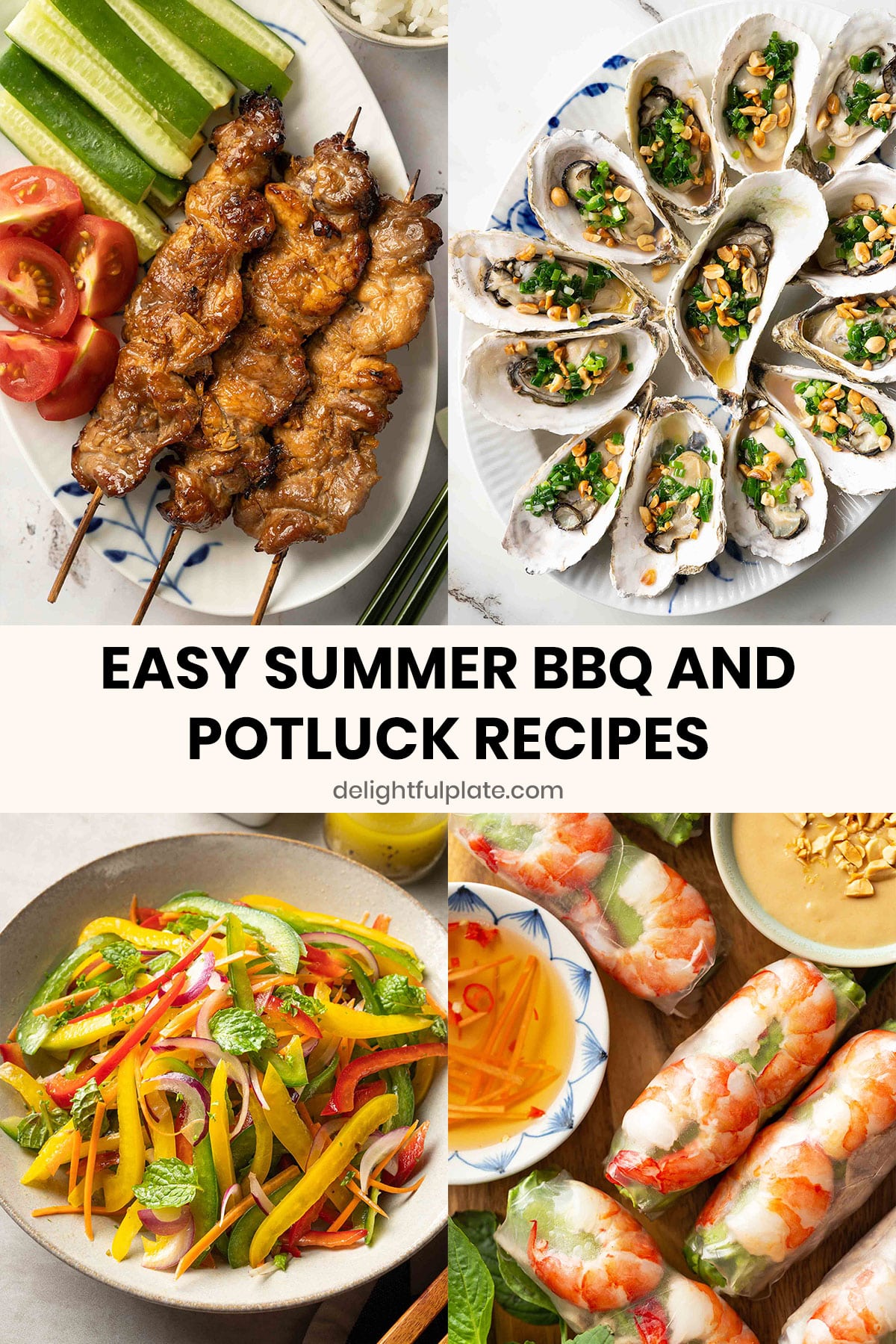 If you're looking for new inspiration for your summer gathering, these recipes offer a mix of classic Vietnamese dishes, Asian-inspired flavors and familiar tastes of the West. This collection includes our favorite grilling recipes, accompanied by vibrant salads, delectable appetizers, refreshing drinks, and delightful desserts.
For the Grill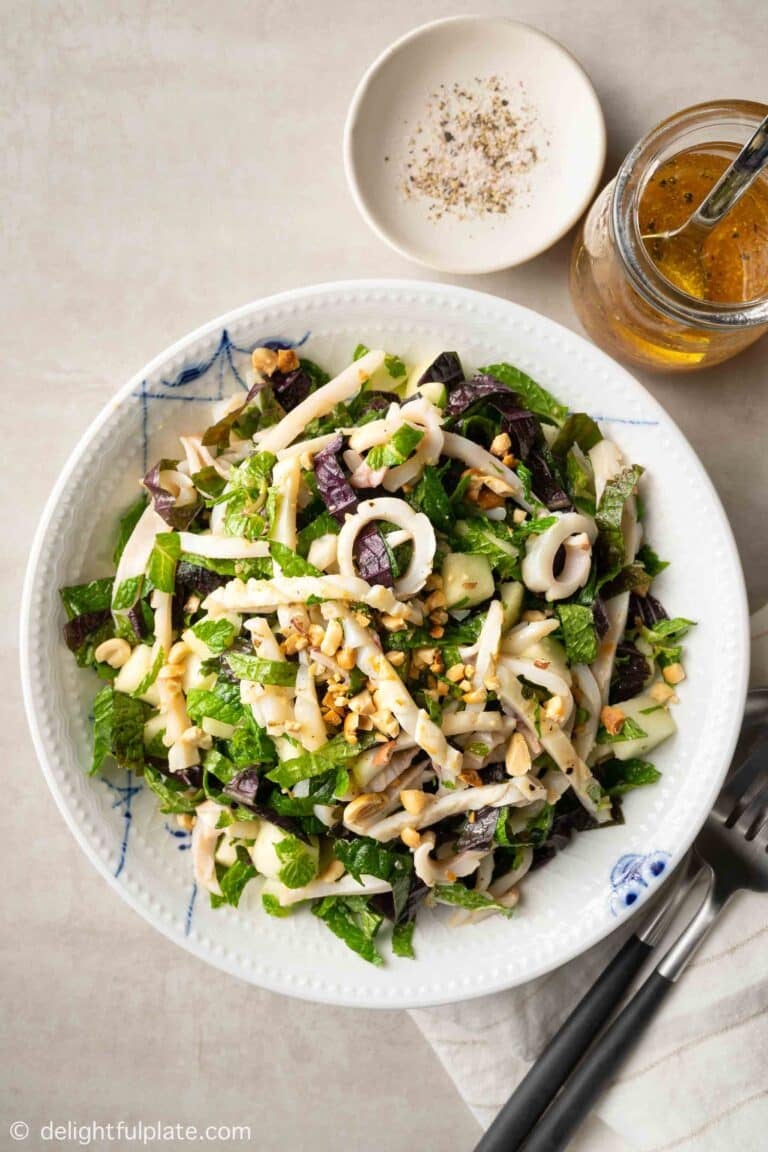 Grilled Oysters with Scallion Oil and Roasted Peanuts – The briny flavor of the oysters combined with the rich and nutty toppings creates a delightful combination that your guests may not have tried before.
Grilled Squid with Fresh Herbs – The charred aroma of the squid, the refreshing scent of the herbs, together with crunchy roasted nuts and a bright ginger dressing make this salad taste sophisticated, more than just the sum of its parts. A fusion of tastes and textures that everyone will enjoy.
Grilled Eggplant with Scallion Oil – Consider making a large batch of scallion oil, not just to make the grilled oysters above. In this Vietnamese grilled eggplant recipe, the smoky eggplant, fragrant scallion oil and roasted peanuts will create a harmonious blend of flavors.
Grilled Sweet Corn with Scallion Oil – Grilled to bring out its natural sweetness, the corn is then brushed with the scallion oil. This simple yet delicious dish can please both kids and adults.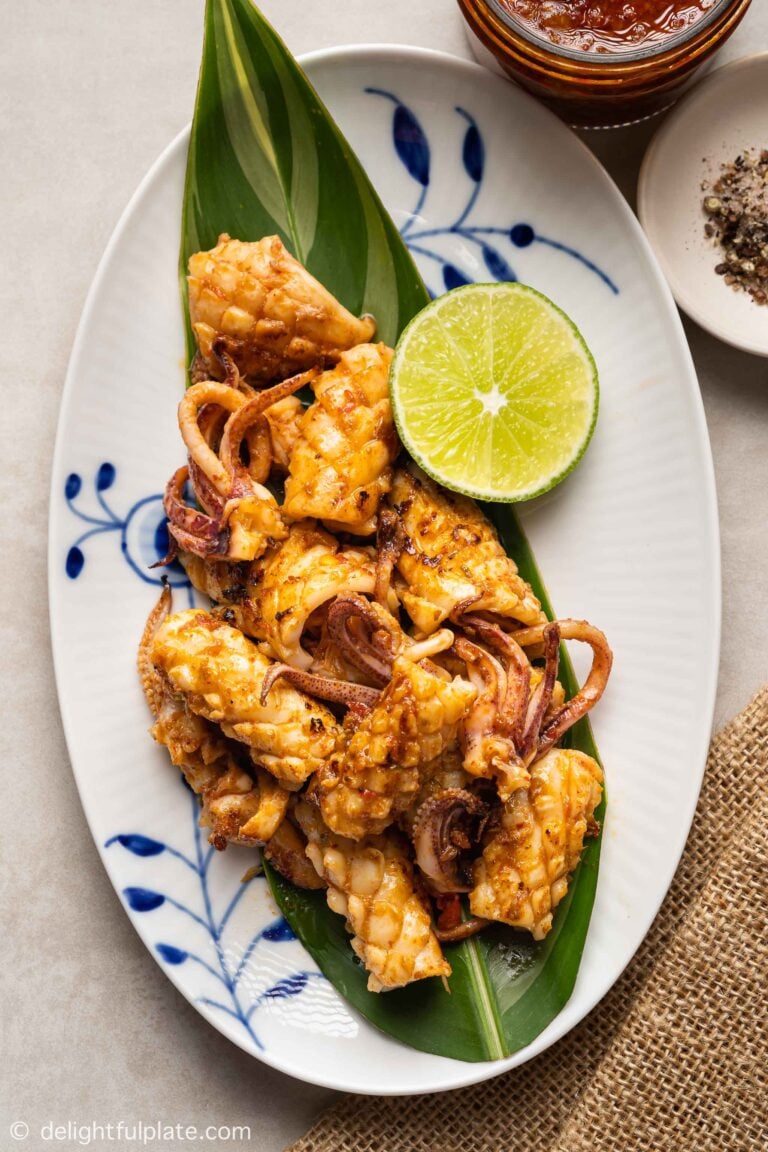 You may also want to make this Vietnamese sate sauce. It will add a burst of flavors and mild heat to any grilled dishes, from fish, squid to ribs, chicken and mushrooms.
Grilled Squid with Sate Sauce – Bring a little heat to your BBQ with this recipe, where marinated squid is lightly grilled to perfection.
Grilled King Oyster Mushroom with Sate Sauce – The meaty texture of the mushrooms combined with the bold flavors of the sate sauce creates a mouthwatering dish.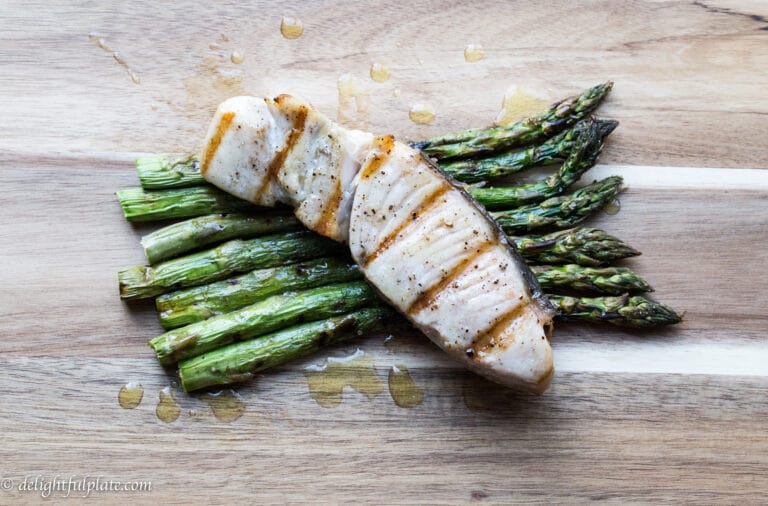 Grilled Opah with Asparagus – Grilled opah fish is complemented by crisp asparagus in this light and tasty dish which is perfect for summer feasting.
Grilled Branzino with Lemon Caper Sauce – Grilling a whole fish is not difficult at all. The crispy skin and tender flesh of the fish, combined with the tangy sauce, will leave your guests wanting more.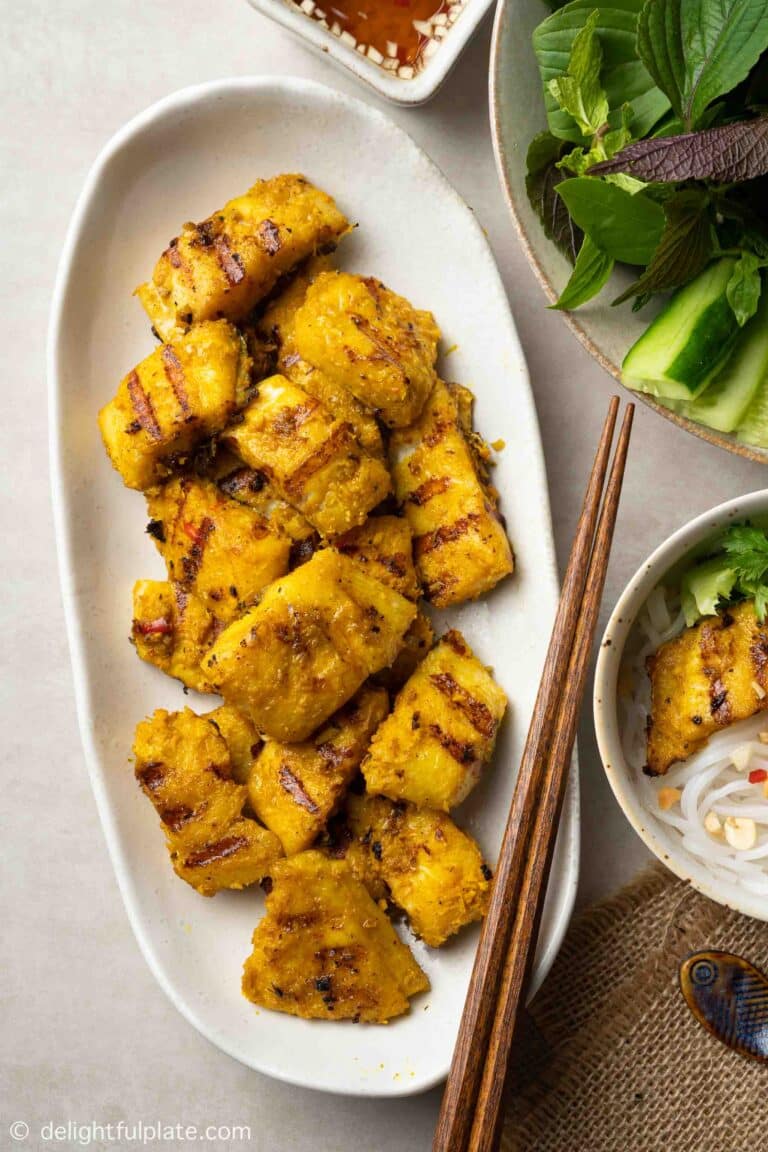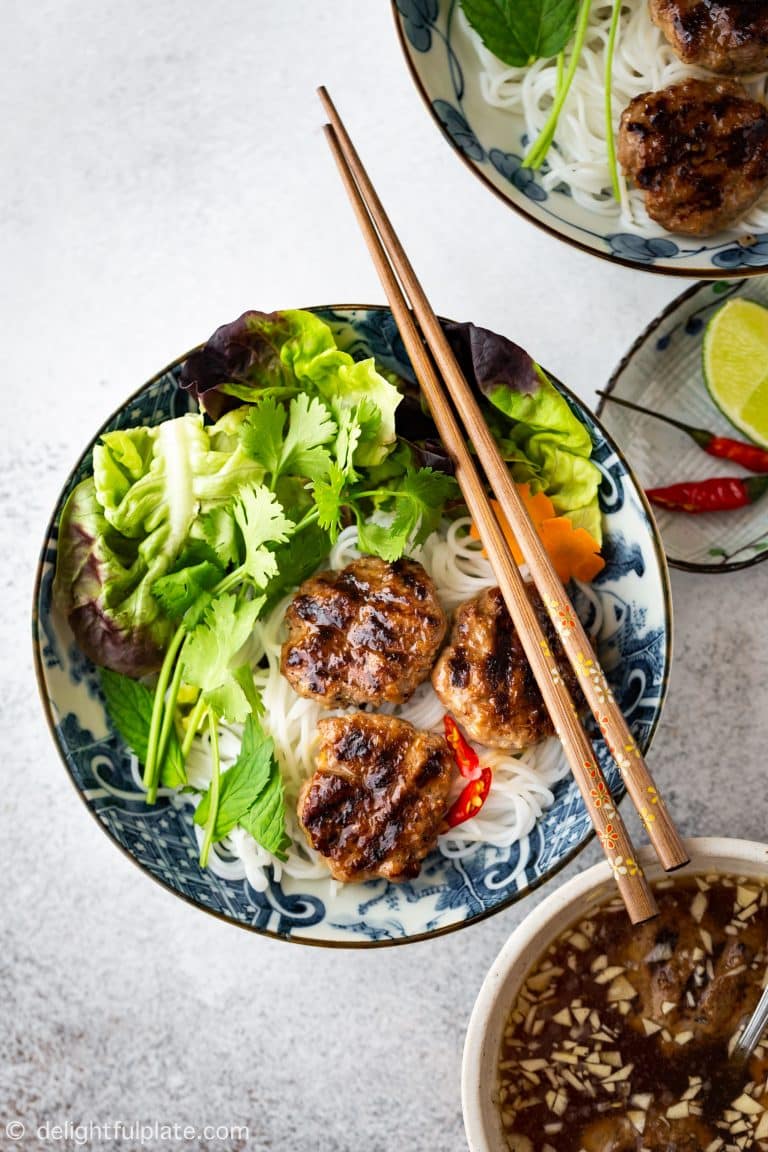 Grilled Fish with Lemongrass and Galangal – The fish is marinated in a mixture of lemongrass, galangal, and other aromatic ingredients, then grilled until tender and fragrant. You can use whole fish or fish fillets, and then serve with vermicelli noodles, fresh herbs and lettuce to let your guests create their own noodle bowls.
Vietnamese Grilled Meatballs (Bun Cha) – These juicy and flavorful grilled pork meatballs will also be a great addition to your guests' noodle bowls.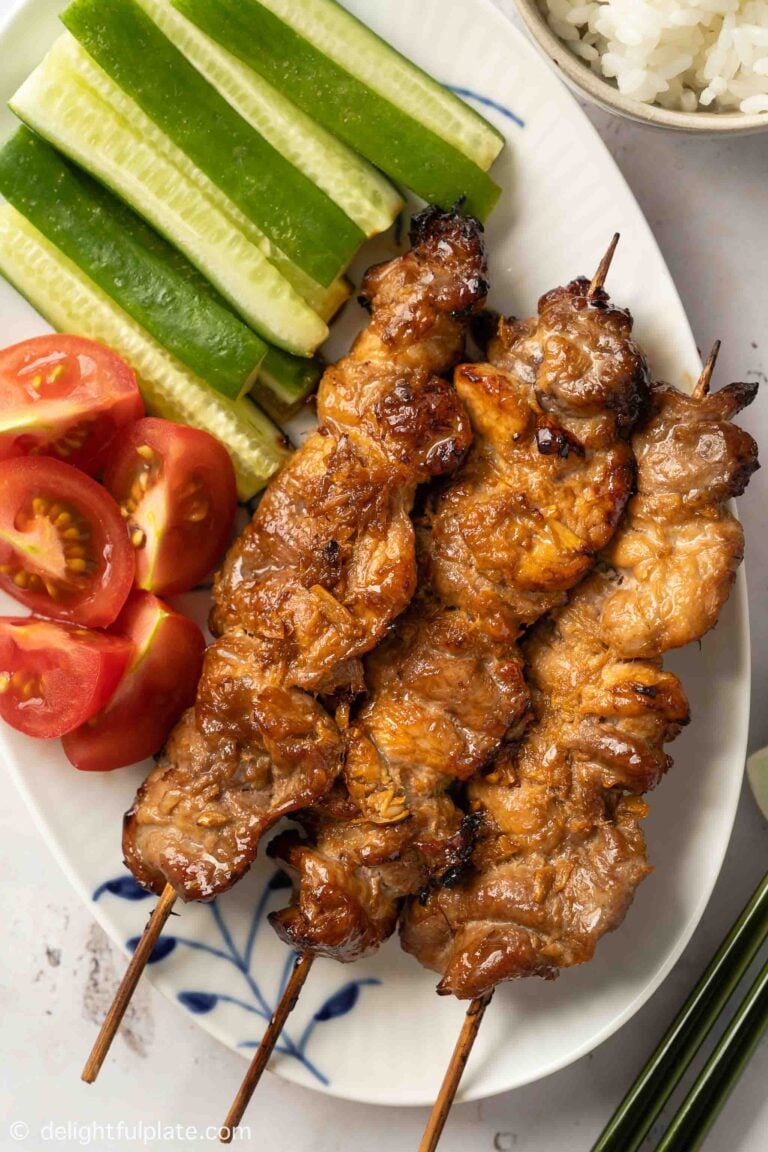 Grilled Asian Ginger Pork Skewers – These marinated pork skewers feature juicy and flavorful pork, infused with Japanese-inspired flavors. They can be cooked quickly on outdoor grill.
Lemongrass Grilled Pork Chops – Marinated in a Vietnamese-style sauce, these pork chops are packed with savory flavors. Choose thin-cut pork chops to cut down on grilling time.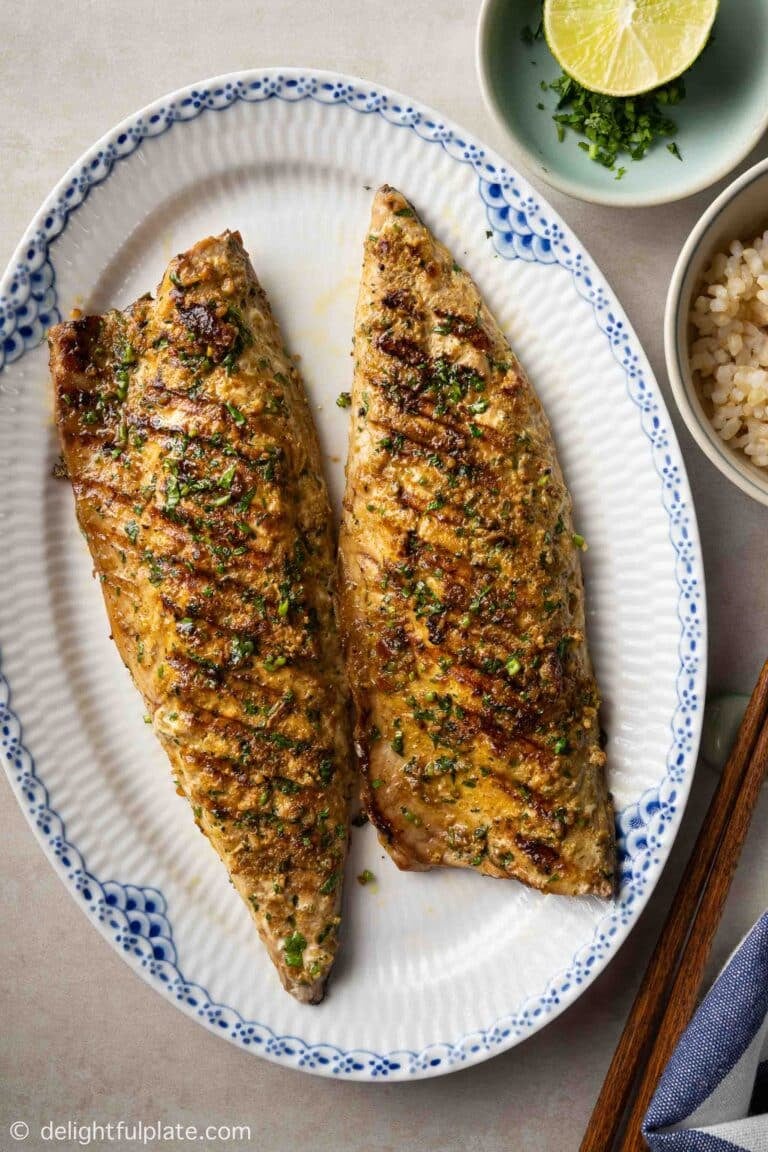 Vietnamese Grilled Beef Banh Mi – For a fun option, offer your guests Vietnamese lemongrass beef banh mi sandwiches. The tender and flavorful lemongrass-marinated beef skewers are served in a crispy baguette with pickled vegetables and herbs.
Grilled Mackerel Fillets – These simple grilled mackerel fillets may make an interesting addition to your party menu.
Appetizers + Finger Foods + Salads
No summer BBQ or outdoor party is complete without a selection of delectable appetizers and finger foods, refreshing and vibrant salads that complement the smoky flavors of grilled dishes. The following recipes will ensure your guests are treated to a well-rounded and satisfying meal.
Colorful Bell Pepper Salad – Packed with crunchy bell peppers, this salad adds a refreshing and visually appealing element to your table. The simple dressing enhances the natural sweetness of the peppers, making it a perfect accompaniment to grilled seafood and meats.
Iceberg Lettuce Salad with Ginger Dressing – The crisp and refreshing lettuce leaves are tossed with a tangy dressing infused with the warmth of ginger. It provides a nice contrast to the smoky flavors of grilled dishes and adds a palate-cleansing element to the meal.
Roasted Beet Salad with Cherry Tomato and Goat Cheese – Roasted beets, juicy cherry tomatoes, toasted walnuts and creamy goat cheese come together in a harmonious medley of sweet, tangy, and earthy flavors.
Iceberg Lettuce Salad with Peanut Dressing – The crisp and cool iceberg lettuce, paired with the rich and nutty flavors of the peanut dressing, offers an interesting combination of textures and tastes.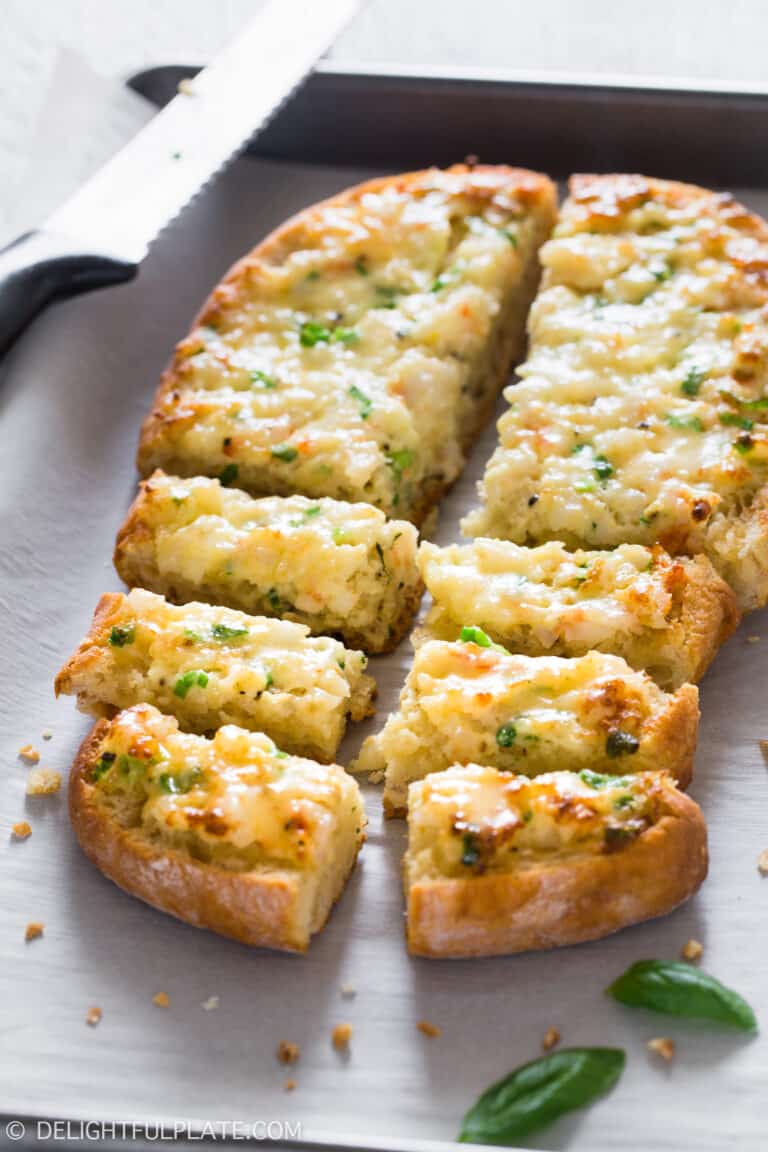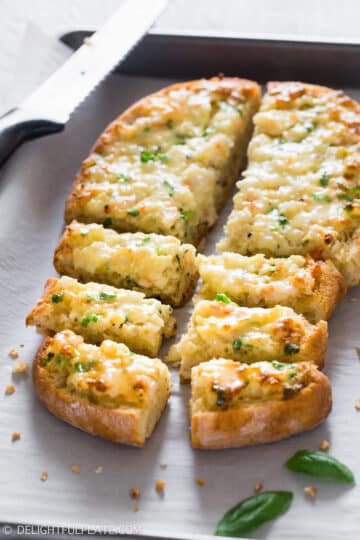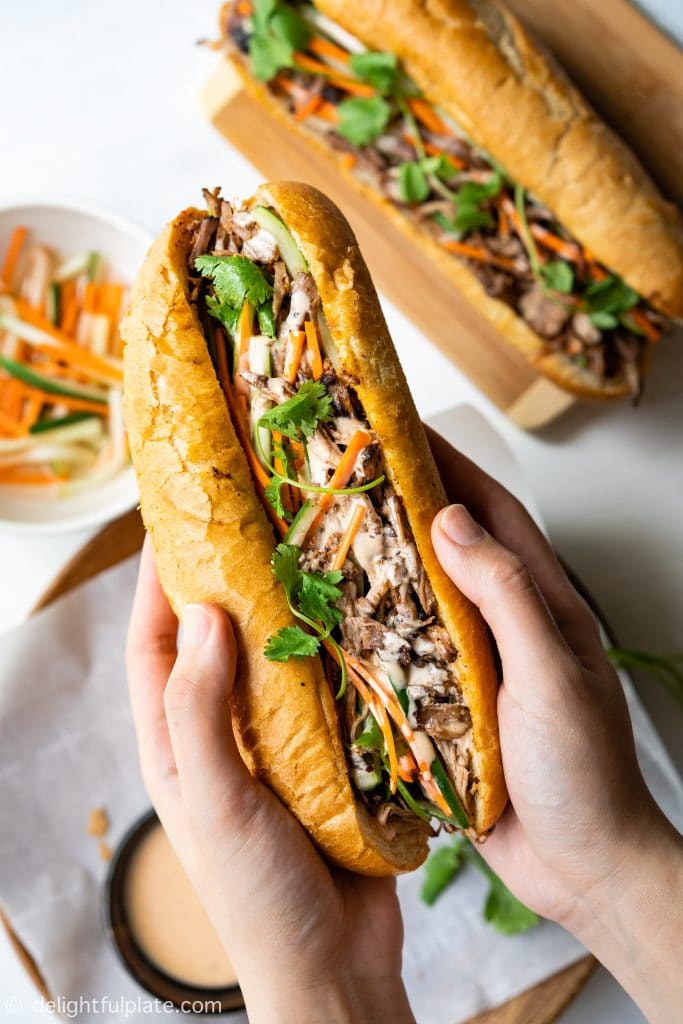 Baked Shrimp Toast – This crowd-pleasing appetizer features a savory shrimp mixture spread onto bread slices, baked until golden and crispy. It sure will have your guests coming back for more.
Slow Cooker Pulled Pork Sliders – Tender and flavorful pulled pork is cooked low and slow. The original recipe uses banh mi (Vietnamese baguette), but feel free to serve the pulled pork on mini buns or sandwich bread with pickled vegetables and fresh herbs.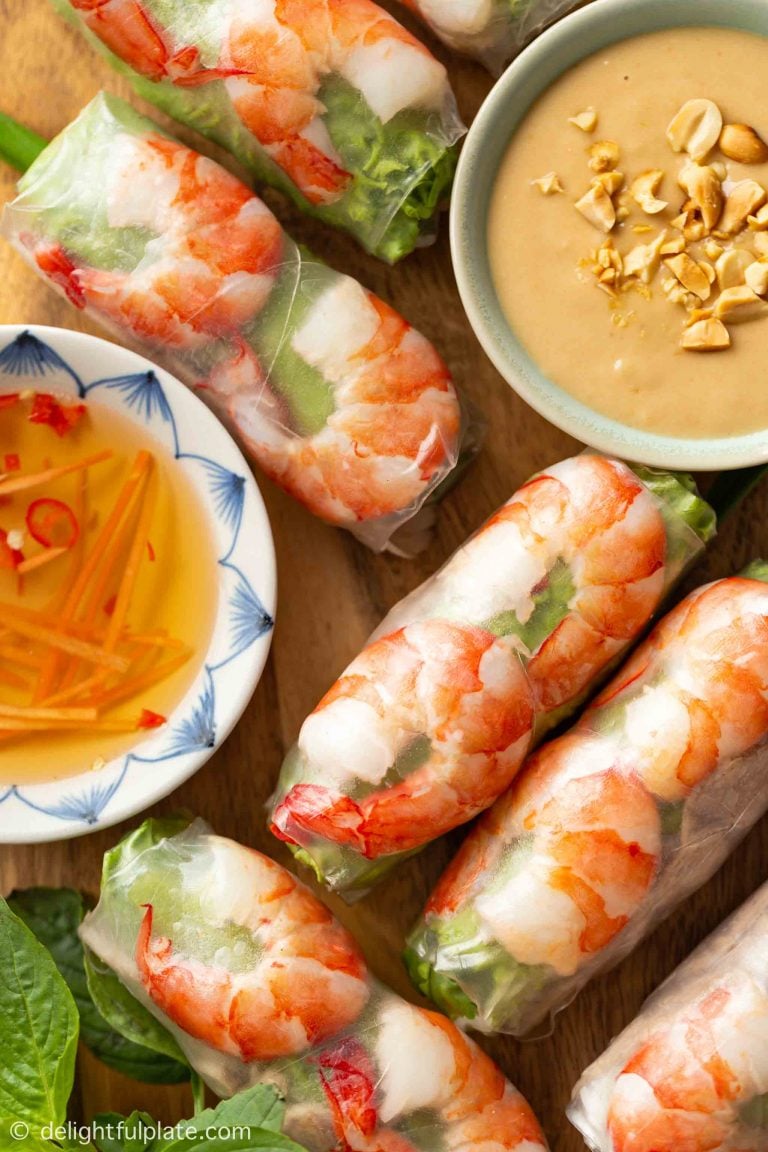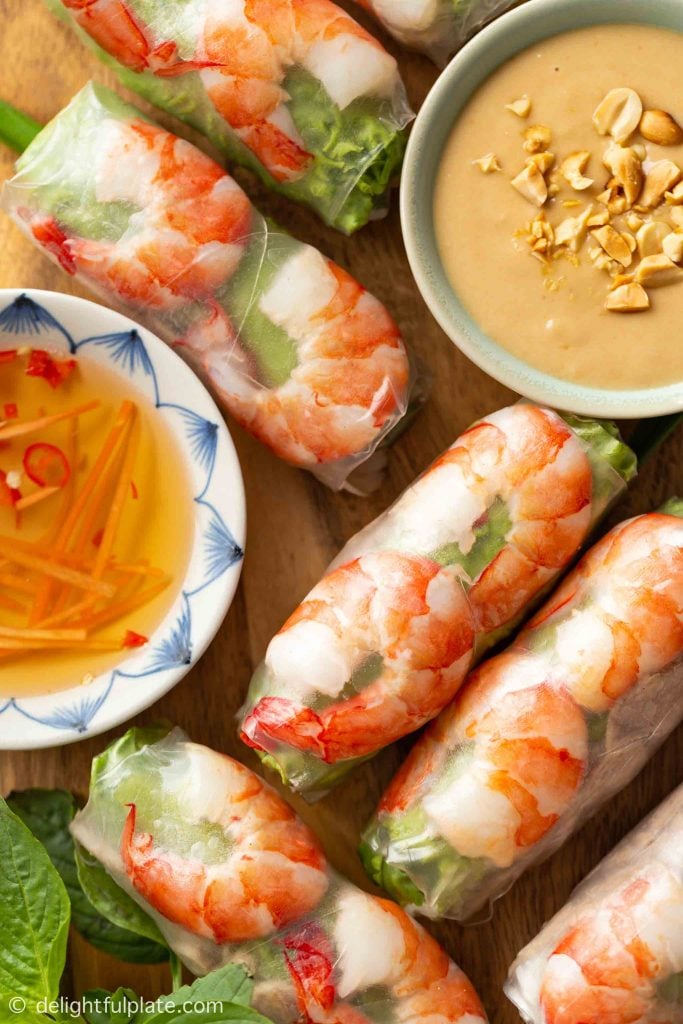 Vietnamese Summer Rolls (Goi Cuon) – Fresh and vibrant, Vietnamese summer rolls are perfect for any summer gathering. These rice paper rolls are filled with a variety of fresh vegetables, herbs, and protein of your choice such as shrimp or tofu.
Vietnamese Shrimp Mousse on Sugarcane or Lemongrass – Vietnamese shrimp sticks (called chao tom), are a crowd-pleasing appetizer option. Marinated shrimp is molded onto sugarcane or lemongrass skewers and fried or grilled to perfection.
Drinks + Desserts
Complete your summer gathering with delicious and refreshing drinks to quench your thirst, as well as sweet treats to satisfy your sweet tooth.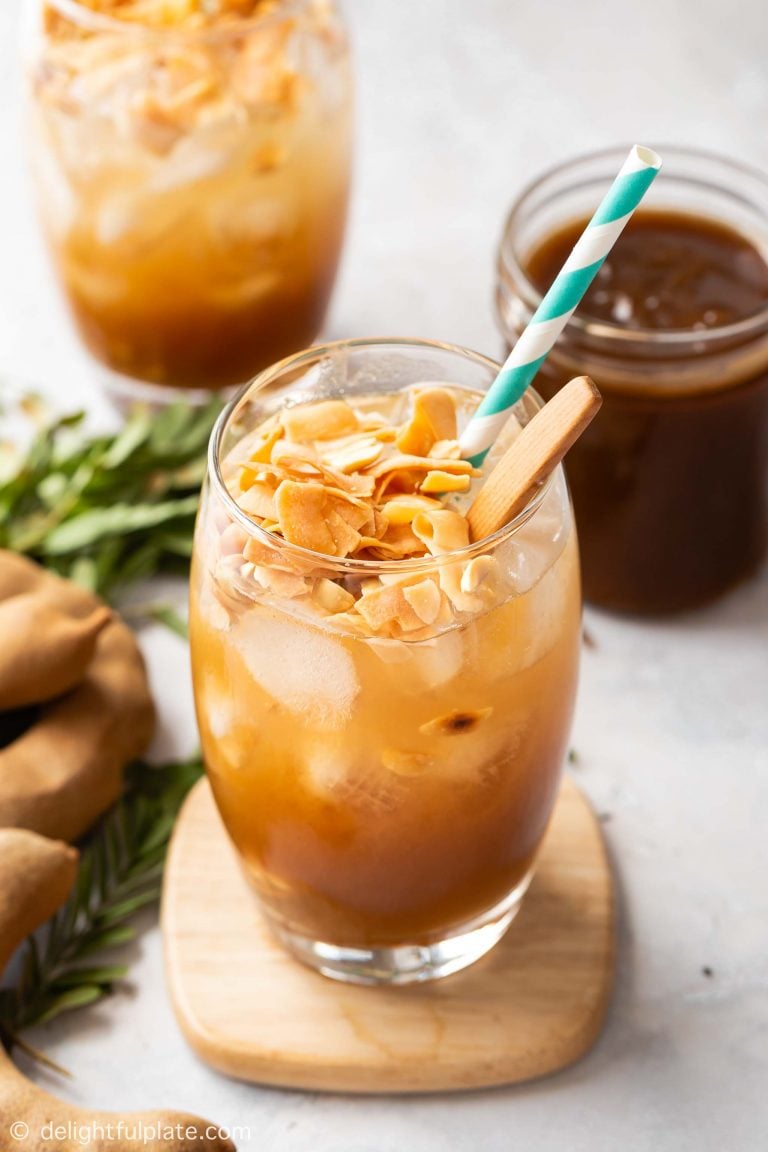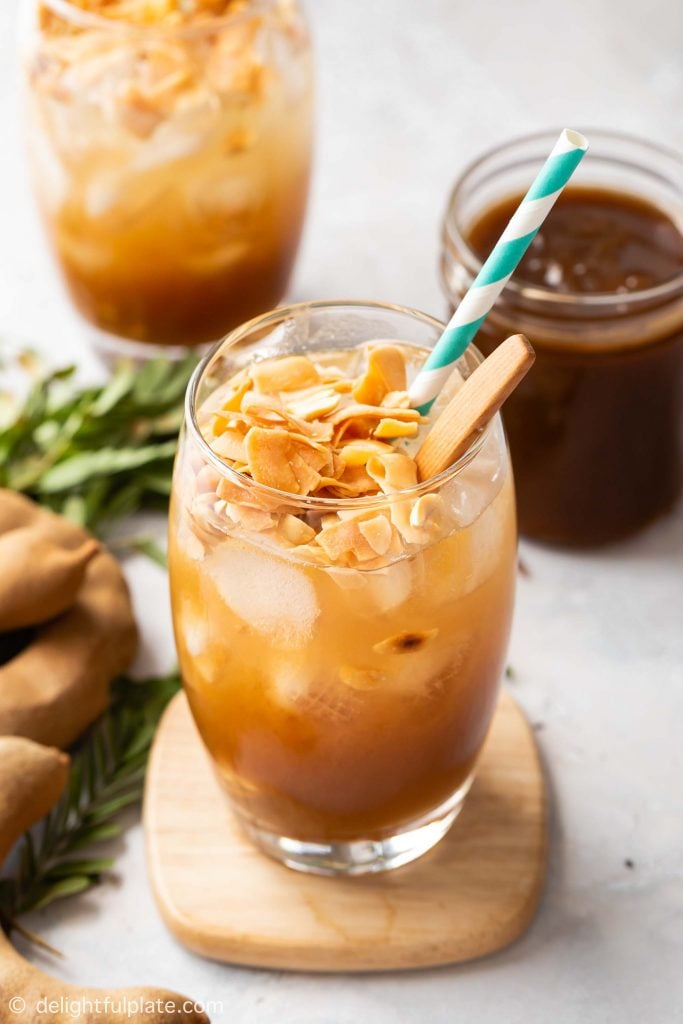 Strawberry Iced Tea – Cool down on a hot summer day with a refreshing glass of strawberry iced tea. The drink can be made ahead easily with cold-brewed tea and macerated strawberries.
Iced Tamarind Juice – Tangy and slightly sweet, this Vietnamese tropical drink will provide a burst of flavors. It's a unique and thirst-quenching drink that pairs perfectly with spicy or grilled dishes.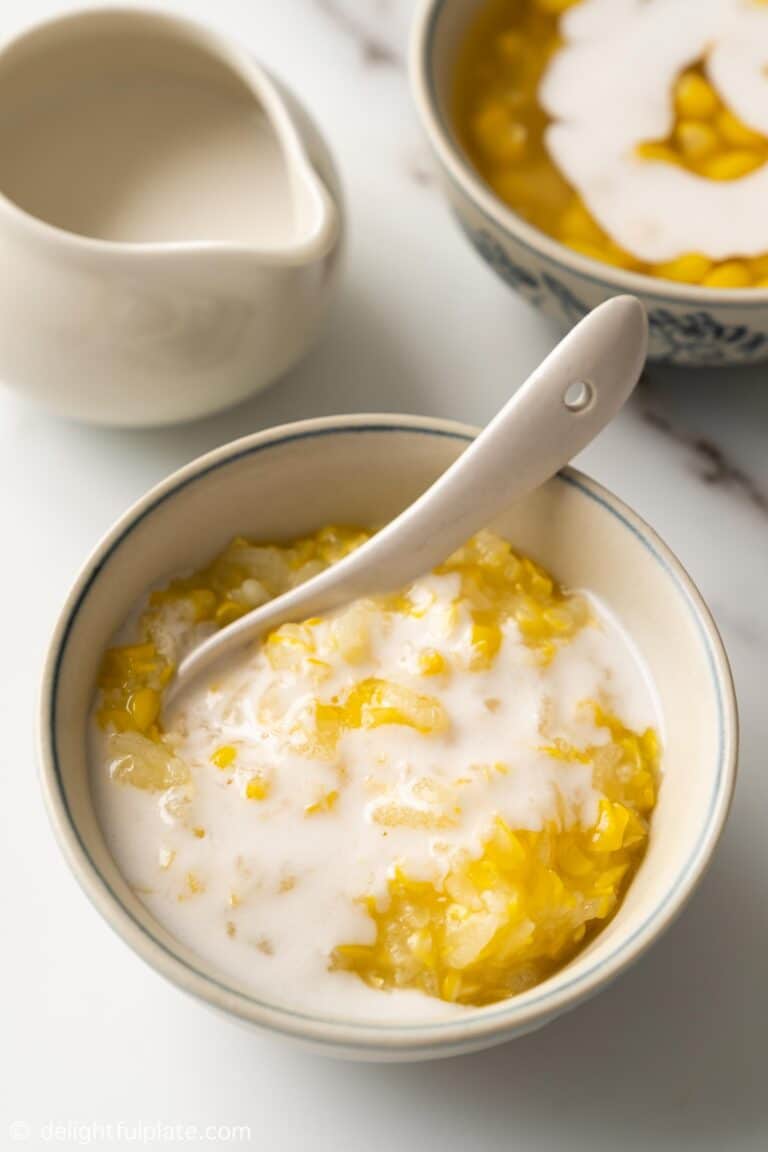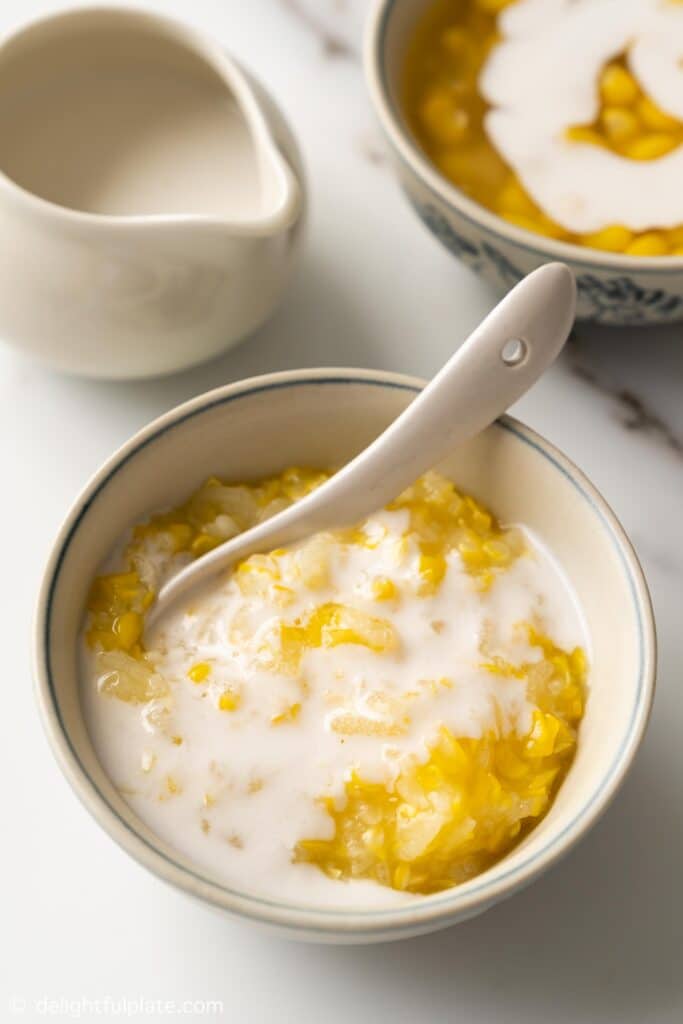 Vietnamese Grilled Banana Sticky Rice with Coconut Milk – Transport your guests to the streets of Vietnam with this delightful dessert. It features sweet and ripe bananas wrapped in sticky rice, grilled until fragrant and slightly caramelized, then served with rich coconut milk.
Sweet Corn Pudding – End your summer BBQ or potluck party on a sweet note with this corn pudding. Made with fresh corn kernels, creamy coconut milk, and a touch of fragrant pandan (or vanilla), this dessert offers an abundance of textures and flavors.
We hope you will enjoy making these Vietnamese and Asian-inspired summer recipes for your BBQ or potluck parties and celebrations such as Memorial Day, Father's Day and Fourth of July. Have a delicious gathering!
Other Recipe Collections
⭐️ I'd love to hear what you think about the dish, so please feel free to leave a comment and a rating if you have tried it. New recipes are added every week so let's connect on Facebook, Youtube, Pinterest and Instagram for the latest updates. You can find my collection of Vietnamese recipes here.